Part I: The Equine Industry
THE SCHOLARSHIP
'Professional Equine Grooms', http://www.proequinegrooms.com/, is an online community with the goal to create a platform for Professional Equine Grooms in support of their short and long term career needs with a special focus on resumes.
In step with her mission, Liv Gude, Owner of 'Professional Equine Grooms', sponsored a Resume Scholarship for aspiring professional equine grooms.  In collaboration with The Job Search Advisor, Liv solicited applicants via social media receiving requests from a very talented pool of potential equine grooms.  Applicants completed a short questionnaire in answer to the question, 'Why are you requesting a resume scholarship?'
The scholarship has been awarded to 'Sara' who believes the Resume Scholarship will aid her in pursuit of her dream to be a groom.
 THE DEBUT
A First Resume may be the most important investment of your entire career.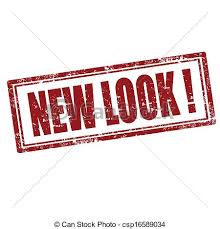 Your First Resume:
Sets the tone for your early career
Defines your initial professional direction
Introduces you to the 'real work world'
Motivates you to move forward
Reflects your value in the job market
 Is your professional reputation.
INTRODUCING SARA
In Sara's Own Words:
"I use my knowledge of the horse's anatomy and muscular functions in all of my work with horses.  It gives me a better understanding of their bodies and keeping them happy."
"I help people better communicate with their horse.   When people feel happy with their horses and have a good ride, or feel whatever they are doing is a success, it is because there was a clear flow of communication between horse and rider.  Frustration happens when there is a misunderstanding between horse and rider."
THE CHALLENGE
Sara was an accomplished rider before she could walk.  Her love of horses was instilled within her during her early years and continued into adulthood. Sara's passion to succeed and make a difference carries her forward in her goal to be an accomplished equine professional.
'Translating' past barn and stable management and Trainer's Assistant experience and youth-oriented equine competitions into 'real world' was the goal in creating a resume that would work for Sara.
Amateur Status to professional recognition.
—  Youth activities as solid work experience.
—  A passion for horses as tangible evidence of professional dedication.
—  Life-long connection with Equine industry.
—  Highlight Certifications, Competitions
—  MN Paint Association Competitor
—  Riding Master I
—  Equine Sports Therapy Certificate
— Equine Sports Therapy Certificate
HEAD OF THE CLASS!
Your Heading Is Your Brand, tells the world Who and What You Are, What You Do and What Is Your Expertise.
EARLIER LOOK                                                      
Sara Rose
(650) 393-9616
sararose@mymail.com
NEW LOOK!
EQUESTRIAN PROFESSIONAL
MASSAGE THERAPY | STABLE MANAGEMENT | GROOM | HANDLER
DO YOU NEED A SUMMARY?
A Strong Summary Statement is an:
Introduction to Your Audience
Quick and Effective 'Branding' Statement,
—  Clear and Concise Background Statement
—  Highlights Strengths, Skills
—  Communicates Your Uniqueness
—  Format
—  2 to 3 bullets replace paragraph
—  Combination 2 to 3 sentences w/ bullets
SUMMARY for the NEWCOMER
 EARLIER LOOK-NONE
 NEW LOOK!
Life-long and dedicated Equestrian professional bringing to the Equine industry in-depth experience within multiple disciplines including Riding, Training, Horse Safety, Jumpers, and Equine Healthcare and maintenance.
WHAT ARE ACCOMPLISHMENTS?
Achievements 'in sync' with your Personal Brand.  An Accomplishment is something completed, fulfilled or achieved that is 'Above & Beyond'.
Ask Yourself:
—  What are you most proud of?
—  How have you made a difference at work?
—  What completed special projects set you apart?
—  What do you do better than anyone else?
—  What were the quantifiable results?
—  What challenges and obstacles did you overcome?
EARLIER LOOK-NONE
NEW LOOK!
Designed and implemented a direct and effective method to communicate daily barn activities and operations ensuring horses were fed, exercised, and received veterinary care as needed.
Direct the care and safety of at least thirty (30) horses for daily activities including exercise schedules, grooming, and health maintenance including preventive veterinary and Ferrier care, daily health assessments and staff assignments.
Competitor, Minnesota Paint Horse Association                                                                                           
CERTIFICATIONS
EARLIER LOOK-NONE
 NEW LOOK!
Equine Sports Therapy Certificate, Equissage, Round Hill, VA
Riding Master I, Western, Meredith Manor International Equestrian Center
PROFESSIONAL EXPERIENCE
EARLIER LOOK-NOT INCLUDED
NEW LOOK!
Equestrian Center, Honolulu, HI
Groom/Trainer's Assistant
Essential team member to the preparation of trained horses for riding shows and equine events.  Key participant in the effort to gain the trust of horses and familiarize horses with the human voice
Condition 'green broke' horses in the fit of saddles, bridles and bits building trust and a solid working relationship.
Support daily barn management activities including turn-outs for grazing, stall cleanliness, supply and inventory checks-ready to use including first aid supplies, wraps and related provisions.
EDUCATION
EARLIER LOOK
Anywhere Community College
Coursework included:  Psychology, Microeconomics, Chemistry, Biology, English, Computer, and Communications among others.
Anywhere Pacific University
Coursework included:  Business Management and Spanish among others.
NEW LOOK!
Anywhere Community College, Honolulu, HI
General Education Studies
Anywhere Pacific University, Honolulu, HI
Business Management, Spanish studies
Sara now has a new look for her new career.  If you would like a new look for the New Year and your new career, contact The Job Search Advisor, Marcia@thejobsearchadvisor.com.