Hot off the presses!  LinkedIn has just released the 2013 Top Ten Overused Words in LinkedIn Profiles.
The Winners are:
#10.   Analytical
#9.     Innovative
#8.     Driven
#7.     Organized
#6.     Expert
#5.     Patient
#4.     Effective
#3.     Creative
#2.     Strategic
The Winner for the Most Overused Word in 2013 is:
Responsible
Remembering Overused Words we lost from 2012, we say goodbye to:
Motivated
Multinational
Specialized
Experimental
And we welcome New Overused Words into 2014:
Strategic
Patient
Expert
Organizational
Driven
Innovative
 WHAT TO DO IF ANY OF THESE WORDS LOOK FAMILIAR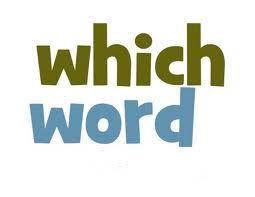 The New Year is a great time to review and update your LinkedIn Profile and your resume.  Give your job search tools a fresh New Look for the New Year.  Words are powerful.  Use words to highlight your skills and accomplishments within the context of examples of your work.  Tell your story.
Focus on 'action' words to paint a picture in the mind of the reader not only on what you do, but how you accomplish what it is you do.  Share the impact and results to make an impression on your audience.
The Thesaurus is the best writing tool available when writing a LinkedIn Profile and a resume.  Take the time to research word choices with the same meaning. My favorite Thesaurus is Webster's New World 1970 edition.  My favorite dictionary is Webster's Collegiate Dictionary 1941 edition. Why?  The older editions include Word Origins and Latin derivatives and have a greater choice of alternative words.
Need help crafting a fresh New Year look for your LinkedIn Profile and resume?
Send me a note to Marcia@thejobsearchadvisor.com.  My favorite Thesaurus is ready for 2014.