Why are dates needed on a resume?  What is the purpose of inserting dates into a resume?
Dates are a measurement of time, an indicator of longevity and tenure spent at one job or series of roles for one employer.  Employers read resume dates as a gauge of commitment, stability and loyalty.  Dates often indicate work behavior patterns, a 'stick-to-itiveness'.
Recruiters and hiring managers are suspicious of resumes without dates.  A Recruiter friend once remarked '…what are they hiding…' that they are afraid to put dates of employment on a resume?
However, solidly dated resumes may become passé as a new resume style and trend gaining in popularity is a move away from the more traditional, heavily 'dated' resume.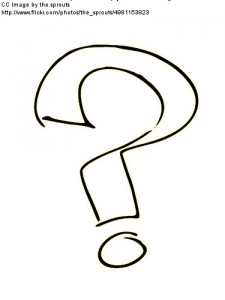 When To Date:
Are dates for employment and college graduations a requirement for an honest and accurate resume presentation?  Is it misleading to omit dates from a resume?
The answer is 'No'.
Age-ism is alive and well. As it is illegal for employers to ask for high school graduation dates, many are now beginning to ask for college diploma dates.  Excluding college, university and graduate school graduation dates from a resume makes it more difficult for employers to guess an applicant's age.  My practice for clients who graduated from college or graduate school greater than 10 years is to omit college graduation dates.
And employers might consider 'late bloomers', those who completed their education well beyond the traditional early 20's age period.  How many times has an employer expected to interview a young person when in fact the applicant is much more mature than the dates on a resume might suggest.  Many times as a candidate I resisted the temptation to remark to a stunned interviewer, '…it's Grandma.  What a surprise!..'
How do you present relevant Professional Experience without dates of employment?  My practice is to create a separate section titled 'Additional Experience'.
My resume writing style is to designate this portion of the resume for roles that are crucial to the target position yet worked outside of the accepted 10 to 15 year window for inclusion in the Professional Experience section.  Or to list jobs that are not relevant to the target role but crucial examples of Accomplishments.
Dates are not included in this' Additional Experience' section.  This section is separated from the original Professional Experience, and the summary for each job is limited to one or two sentences.  None of the jobs listed in the 'Additional Experience' section have dates, a generally accepted practice and not an indicator the applicant is trying to'… hide something…'
Keep In Mind
Resumes without dates in select sections are becoming increasingly used by job seekers and increasingly accepted by recruiters and hiring managers.  However, there are still many recruiters and employers who prefer dates as reference to recent employment within 5 to 10 years and to indicate job progression.
It is still a best practice to use dates of employment for recent roles, include dates for college graduation for new or recent graduates, and omit dates for jobs and degrees greater than 10 years.  The stigma associated with submitting resumes with no dates is fading.  Exclusion of dates of employment and college graduation dates are not generally considered an indicator of a lack of integrity or truthfulness.
Need help writing a date challenged resume?  Contact me for a 10 minute complimentary review of your resume.