HOW DO WE GET OUR MESSAGE OUT?*
Product and Services tab will be removed and no longer available for small businesses on LinkedIn as of April 14, 2014.  Replacing these pages will be 'Showcase' pages.  None of the Products and Services currently set-up on small business pages will be saved including any recommendations.  If you would like to keep your current information as listed on your Product and Services Pages, 'save' the material to post on your 'Showcase' page.
What does this mean for your small business page?*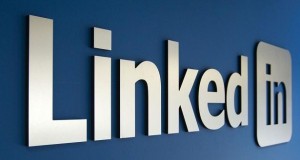 The Products and Services tab will be removed on April 14, 2014. Until then, you can edit existing products and services, but the ability to add new products and services will no longer be supported. *
'Save' any recommendations by copying them from your current tab onto your own document and records. You can request a copy of any recommendations that were present as of March 4, 2014.
Any recommendations will be available through Customer Support until Friday, May 30, 2014. LinkedIn Note: If you want to use the recommendations in promotional or marketing materials you'll need to get permission from the individual who made the recommendation.
Where on the new Small Business Page does this information go as of April 14th?*
While Products & Services is going away, you can get more visibility for your products and services by using the new LinkedIn Showcase Pages and Company Updates as an alternative for sharing content:
Showcase Pages allow you to extend your Company Page presence by creating a dedicated page for prominent products and services. A Showcase Page should be used for building long-term relationships with members who want to follow specific aspects of your business and not for short-term marketing campaigns.
Company Updates are key to building relationships with your page followers. When your followers engage with your updates, it spreads your message to their networks and provides you even greater reach. Updates can be seen by your followers not just on your Company Page, but also on their newsfeed (across all devices including mobile).
Questions?
*LinkedIn Help Center (adapted from LinkedIn Help Center)*